BÓ | DO MONEY BETTER
Eating healthy on a budget, here's how it's possible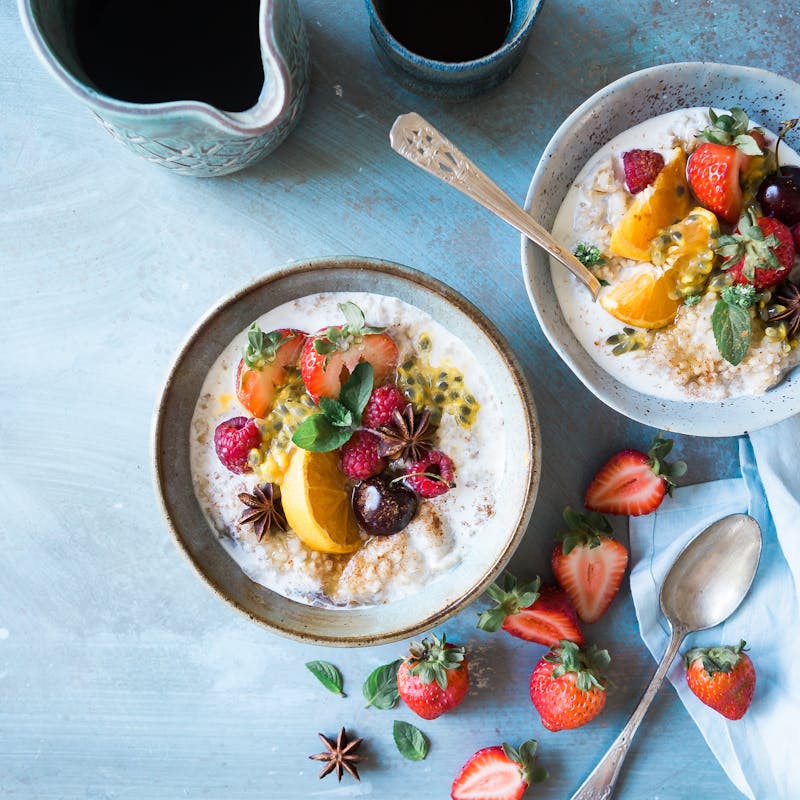 By Craig Hore, Editor | January 31st 2020
At the end of the day, eating healthy on a budget isn't too difficult; it just requires a bit more thought and planning. But surely, if you're keeping your bank balance and waistline in check, it's worth it!
Eating healthy on a budget isn't always easy. It's fair to say that the latest superfood trend will usually come with a hefty price tag, and if it doesn't initially, it soon will do. However, healthy eating and saving money, whether you're going out or staying in, doesn't have to break the bank.
Here are our top tips on eating healthy on a budget...
Cooking at home
There are a number of benefits to staying in and preparing your own food. Firstly, you're not paying the overheads for a restaurant or takeaway, so you've made an immediate saving.  Secondly, you get complete control over what goes in the dish, and that means no hidden, less healthy, ingredients!
Plan ahead
If you're trying to eat well, one of the most important things you can do is plan your meals. If you're doing this effectively, you get the win-win of avoiding those hungry moments that result in unhealthy snacking between meals, as well as preparing food with cost-effective ingredients. Raw ingredients will always come at a lower price point than pre-prepared food.
By preparing one or two large batches of a dish over the course of the week (think hearty stews, vegetable curries, healthy soups etc) you'll never be short of a good meal, so won't have to rely on an unhealthy alternative. Another top tip is to store the dishes in small portions, that way you can take them out of the house, but also control the portion size, stopping you returning to the pot for any unnecessary servings. 
healthy eating and saving money, whether you're going out or staying in, doesn't have to break the bank.
Simple snacks
It's a sad fact that convenience can cost you. Pre-prepared fruit and vegetables come at a premium. While it's nice to have your apple pre-sliced and your grapes pre-picked, it may not always be necessary.
It's also worth remembering that pre-prepared food and meals often comes with added sugar, e-numbers and preservatives, so if you're trying to eat healthy on a budget, it's best to avoid the supermarket sandwiches and bring them prepared at home.
Shop for the season
Shop locally and seasonally – anything that's been shipped from abroad or is out of season will potentially cost more. Added to which, by shopping for fruit and veg at local grocers you can better help towards saving both your money and the environment.
Get the basics
It's worth investing in a basic range of herbs/spices/condiments/tinned food/dried goods. This means you'll always be able to throw something relatively healthy and cost-effective together, without falling back on unhealthy takeaways that cost you more money.
Going out
Going out is always going to be more expensive when you're trying to eat healthy on a budget, but there are still a number of things you can do to save money and stay fit.
Alcohol and fizzy drinks are both expensive and calorific, so try to stick to tap water.
If you want the full dining experience, then set menu is usually cheaper and will the starter will often be a soup or salad. Most restaurants will offer a two-course/three-course option so try to avoid the pudding and save a few pounds. If there isn't a set menu, consider ordering two starters instead of a starter and a main.
Go veggie or vegan
There are statistics to suggest that going vegetarian or vegan can save you money, and as long as you're eating a nutritionally balanced diet, there can be some great health benefits as well. Even if you don't quit meat entirely, reducing your intake can have a positive effect on your diet, energy levels and wallet. The vegetarian option is usually cheaper when eating out too.
Eat for free!
Surely the best way to eat healthy on a budget is to eat for free? Around one-third of prepared food is thrown away, and it's taking a huge toll on the environment. You can be part of the solution and help maintain a healthy budget by using a food sharing or food waste app to source meals in your area. Olio is a free app that allows you to share excess food in the local community and TooGoodToGo is a paid service that distributes the perfectly good food that restaurants and stores are forced to throw away because of trading standards. You never know what you're going to get, but that's part of the fun!