BÓ | DO MONEY BETTER
How Much Should an Engagement Ring Traditionally Cost and Picking One on a Budget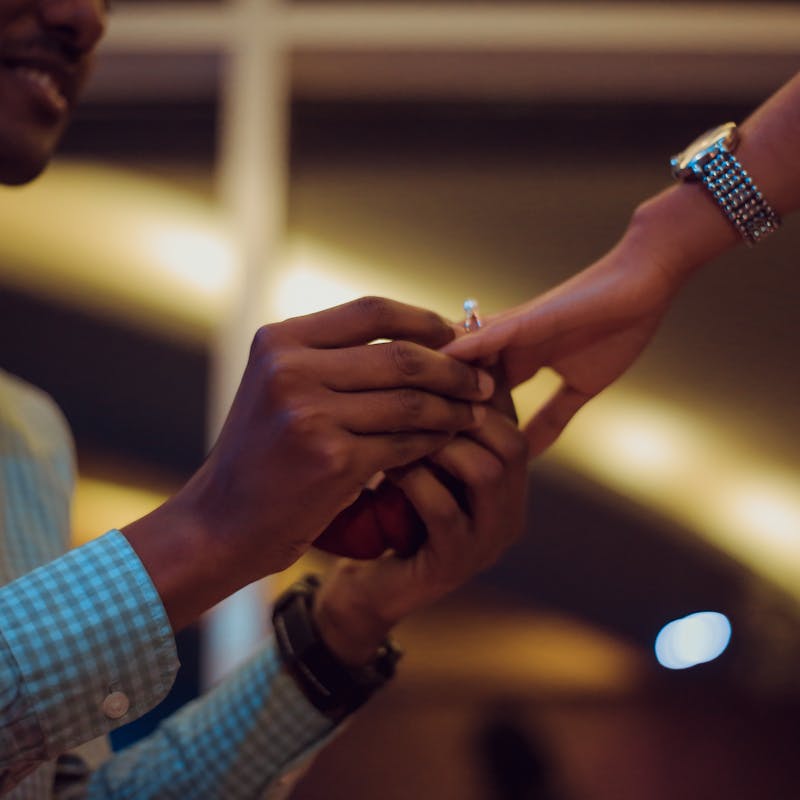 By Craig Hore, Editor | February 17th 2020
You've finally found the right person, someone you trust to spend the rest of your life with and it's time to take the leap and ask the most important question you'll ever ask...how much should an engagement ring cost? Hopefully, the answer won't bring you to your knees.
There is an outdated 'tradition' that you should spend 3-months-salary on a ring, but this is most likely a marketing ploy employed by unscrupulous jewellers looking to dissuade lovelorn young people from purchasing an engagement ring on a budget. Thankfully, most people have abandoned this outdated guideline and the simple answer is that there is no average cost for an engagement ring. The short answer to 'how much should an engagement ring cost?' is 'spend what you can afford!'
That being said, there are still a few tips to help you find the perfect engagement ring on a budget...
It's good to talk
For many people, a proposal won't be a complete surprise and a well-timed discussion about expectations can save a lot of wasted time and money. For example, some couples would rather put some of the engagement ring budget towards the cost of a wedding, the honeymoon or the cost of building a life together. Try and have a conversation about your priorities, it needn't be as blunt as 'how much should I spend on the ring?', but you can ask a general question - if we were to get married, would you rather spend a lot on the wedding, or put some aside for a house?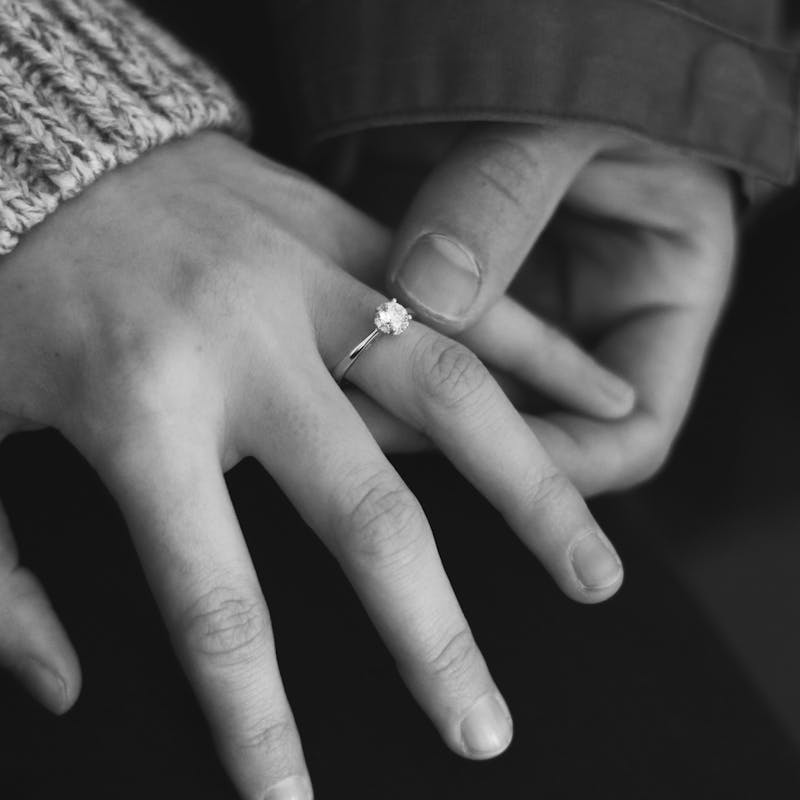 Thankfully, most people have abandoned this outdated guideline and the simple answer is that there is no average cost for an engagement ring. The short answer to 'how much should an engagement ring cost?' is 'spend what you can afford!'
Knowing what kind of ring your partner wants can also save you money. If you are keen for your proposal to be a surprise, speak to friends and family, who you trust to keep a secret, to see if your partner has mentioned any preferences or ask your partner for their opinion on a friend's engagement ring when they first see it. A brand new, diamond engagement ring is more expensive than second-hand or vintage rings, which are increasingly popular, particularly as attitudes towards recycling and ethical sourcing change. Similarly, if your partner wants something a little more unusual or unique, opting for a different gemstone can really reduce the cost - the average cost of an engagement ring with an emerald can be significantly lower than one with a solitaire diamond.
Getting a diamond deal
If your partner prefers something a bit more traditional, then there are still a number of tricks you can use to find the perfect diamond engagement ring on a budget.
Firstly, consider buying online - online diamond store's don't have to pay high street overheads and it's suggested that their stones are up to 20% cheaper than a store-bought gem. Blue Nile is the most well-recognised of these stores, but there are plenty others, like Vashi or James Allen.
Secondly, take some time learning about the 'Four C's': Cut, Colour, Clarity and Carat.
Cut is the most important element that makes a diamond sparkle, so go for the best cut you can afford for the most impact.
Colour is measured on a scale of D-Z, with D representing the brightest, white stones. It's important to remember that while D is the 'best', it's almost impossible to tell the difference between a D, E and F, so you can save a significant sum by opting for a lower grade without sacrificing much on appearance. You might begin to notice a yellowish tinge from G and H onwards, but some people prefer those hues depending on the setting and the wearer's complexion.
Clarity relates to the number of flaws (small cracks and imperfections in the stone). A 'Flawless' (F) stone is extremely rare and incredibly expensive. The good news is, like colour, unless you're an expert (or buying a huge rock), minor imperfections won't be visible to the naked eye. 'Slightly included' (SI), 'Very Slightly Included' (VSI) and their 'Very Very Slightly Included' (VVSI) brethren relate to the number and size of flaws in the stone, and they are often almost equally appealing, not to mention, much cheaper.
Carat relates to the weight of the stone (not the size, as is often assumed). The thing to remember here is that bigger doesn't always mean better as a great deal depends on the other aspects listed above. A white, flawless stone at 0.5 carats will be worth more than 1.5 carats with an F clarity rating and some Slightly Induced (SI) imperfections. Another good tip to bring down the price is buying a stone that weight just under the decimal level. So, a stone of 0.97 carats will cost less than a 1.0-carat diamond but appear almost identical to the naked eye.
Don't get carried away
At the end of the day, an engagement ring is an incredibly personal gift that you want your partner to fall in love with. Its value doesn't come from the money you spend, rather the time, effort and thought you put into it. 'How much should I spend on an engagement ring?' is a valid question, but really both parties should feel comfortable and happy with the cost. After all, no one wants a crippling credit card bill for a wedding present. Good luck!