BÓ | DO MONEY BETTER
5 Christmas money saving tips for 2019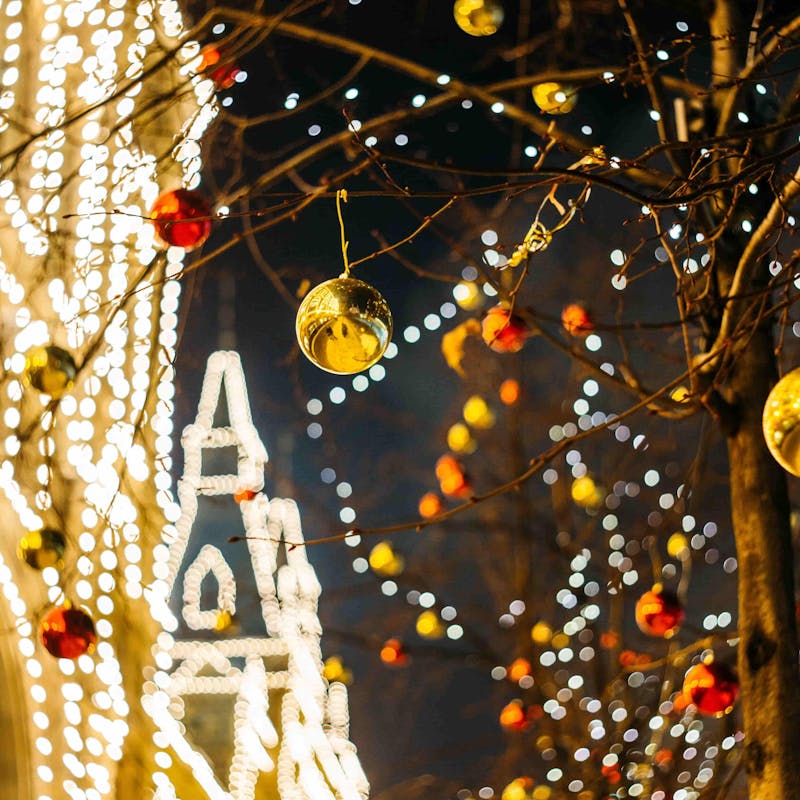 Who doesn't Love Christmas? However, if you're saving for a home deposit, paying off debt or on a tight budget this year, December can be stressful.
There is a lot of pressure to spend money on gifts, nights out, food and decorations - which can make it a difficult time. Indeed, the average British household spends £500 more in December than any other month - and it can be MUCH more than that!
If you want to feel merry without splashing your money, try out our Christmas budgeting tips.
1. Make a shopping list
We've all been there, doing a last-minute panic shop on Christmas eve - only to end up buying gifts that people don't really want and spending more than necessary. And this is why a Christmas shopping list can be a big money-saver. Before you head to the shops, sit down with a pen and paper and think about specific presents you think your friends and family would value and really appreciate. Are they all desperate for the latest gadget or would some of them just love the promise of a weekend's babysitting in the new year to get away from it all?
You will also avoid being tempted by flashy promotions if you write down the total estimated cost of each of those presents in one place so that you can think carefully about whether or not you can afford them or should be buying them given your budget and goals.
Indeed, the average British household spends £500 more in December than any other month - and it can be MUCH more than that!
2. Shop around
While it might be easier to buy all your smarter gifts on the high street in one go, you can almost certainly save a lot of money searching for the bigger more expensive items online or at several retailers to get the best price. Try comparing prices from different retailers and you can grab amazing bargains. A good example is perfume; in a department store this can set you back upwards of £50, yet very often, you can find the exact same product on specialist discount websites at a fraction of the price. The same goes for electronics, clothes and kids toys too.
3. Avoid splurging on food
We all love a turkey sandwich on Boxing Day. All the same, a huge amount of food gets wasted over the Christmas period. No one wants to look stingy and it is tempting to buy far more food than we really need, 'just in case'. However, if it never gets eaten, you are literally throwing money away. Here are some tips to save on Christmas food:
Split up the burden of cost amongst guests, if you're hosting could a family member bring desserts and another one the wine and beer?
Use websites liked Love Food, Hate Waste to plan your shopping better
Buy a cheaper turkey from a local shop - everyone wants the best, but in many cases the only real difference is in the packaging
Buy in advance - you can freeze many foods and this avoids panic buying
Create a shopping list for your big shop
Buy food at discount supermarkets or at your local market where prices are often lower
4. Avoid unnecessary gifting
No one wants to be the person who skimps on the office secret Santa. However, you can ask your friends and colleagues to set a maximum budget for this kind of thing - say £5. If you think you are likely to be invited to a few parties, you could also bulk buy a few bottles of wine or boxes of chocolates to take along in advance online - that can save quite a bit of money. If you're crafty / a good cook you could even consider making jams, chutneys or decorations to gift to party hosts. It's fun to do and far cheaper!
5. Budget for Christmas
Another way to take away the feeling of losing control of spending at Christmas is to start budgeting - as early as possible. By using an app like Bó, you can start setting aside a small amount of money from your weekly Spending Budget and put it into your Piggy Bank. So, once December comes around you will have a fund built up so your Christmas spending is less of a shock to the system.
Party nights and events is another way that we can often come unstuck spending wise - the £30 here and £40 there when you're out meeting friends can really add up. Planning ahead by writing down all the parties or events you either know will happen, or you think are likely to, will help (e.g. is Sarah always throws a Christmas party - she probably will again this year!).
Add up the approximate amounts you want to set aside for each of the events you've listed and perhaps even add an extra one to give yourself freedom to join in with a spontaneous last minute drinks invite - then add this to your food and gifts budget to give yourself a more realistic total.
All the planning ahead and being savvy in the world can't solve every Christmas spending dilemma but it could put you on the path to feeling more in control and positive about the festive season so that it doesn't become a worry for months into the New Year.
For more tips on saving money and getting on top of your money, check out our blog.