BÓ | DO MONEY BETTER
Living your best life - and saying goodbye to debt
By Craig Hore, Editor | September 27th 2019
What does 'living your best life' mean to you? Is it the freedom to do what you want? Perhaps it's about feeling proud of your choices. Or maybe it's living without regrets.
Whatever it means to you, getting out of debt is a key part of getting a handle on your financial life - and that means you can focus more of your energy on pursuing your own financial goals
At Bó, we believe saying goodbye to your debts is about making continuous small changes. Here are some small steps to take which can really add up and begin to make a difference.
Set up a regular payment to your credit card
Who hasn't forgotten to pay a bill at some point? It's easy to do, so why not avoid the risk of forgetting to make your minimum credit card payment by setting up a direct debit from your current account each time you get paid. As long as you're not in your overdraft or paying off your credit card using another form of debt, paying off more than the minimum payment each month (even a small amount more) will be reducing your debt.
If you know you need some time to pay back your credit card debt, it's also worth thinking about transferring the balance to a 0% credit card (although make sure it's one that doesn't have fees or a % charge for making the transfer!).
By switching your credit card debt to a 0% credit card, you can pay it off slowly without the frustration of interest that gradually increases the debt. Combining this with regular monthly credit card payments slightly above the minimum will shorten the amount of time it takes to pay the debt back too. You can use a comparison site like Money Supermarket to find a 0% credit card which suits you.
Spend less than you earn
We know what you're thinking - easier said than done right? All the same, spending less than your income is one of the quickest ways of breaking down debts. You can start small by setting your own spending budget with Bó and use Bó to help you stay on track.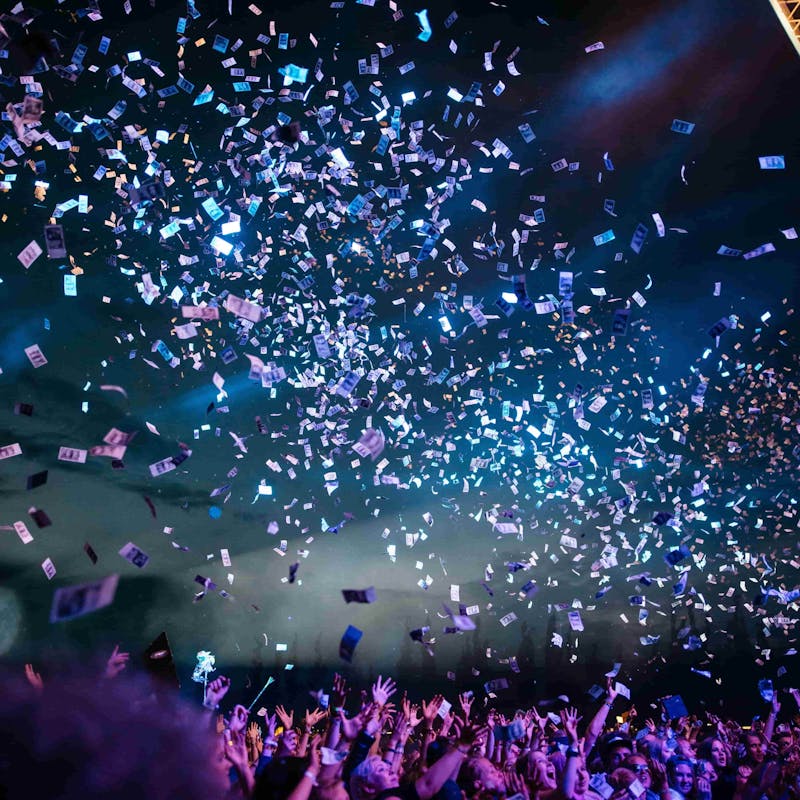 Whatever your hopes, goals and ideal lifestyle are, it's going to be much easier when you have said goodbye to debt and can focus on your dreams instead.
Look at your spending (at least once per week!)
A great way to get a handle on your money is to look at how you are spending it. The idea is to check in daily so you get into the habit of looking at your account, and know exactly what you're doing with your money. But as a minimum, set a date with yourself once per week to look at your spending over the past seven days. It doesn't need to take more than 5 minutes.
The benefit of doing this, is that it increases your awareness of where your money is going and you'll have an accurate and up-to-date understanding of what you've spent on and how much you have left. This can help you work out what you do and don't value spending money on and help you make more conscious choices.
For example, you might notice you're spending lots of money on individual bus tickets - and that you'd actually save money if your bought a monthly pass instead. Again, an app like Bó lets you see exactly where you have spent money as you spend it (because we send you instant spend alerts and categorise your spending) so you can make those decisions fast. And if you want to get into a new behaviour, set a recurring reminder on your phone's diary to help you. It can be really satisfying making those changes and seeing how much you're saving by being more aware of your spending!
Optimise your bills and other outgoings
You can then move on to the fixed costs you have in your life that you either pay without thinking about or struggle to keep up each month. Set aside half an hour and take the time to look at your current bill payments (gas, electricity, internet, phone etc.). Chances are you are being overcharged and could be making savings by switching suppliers, which you could then use to pay down any debt you have.
Living your best life
Living your best life means different things to different people. Whatever your hopes, goals and ideal lifestyle are, it's going to be much easier when you have said goodbye to debt and can focus on your dreams instead.