BÓ | BEHAVIOUR CHANGE
What's your one audacious goal? Your future self will thank you
By Jennifer Adams, Head of Financial Wellbeing at Bó | October 2nd 2019
When you're trying to develop any new habit, awareness, honesty and one big goal to aim for can really help.
In my first blog for Bó, I talked about how important it is to use carrots not sticks to motivate yourself when you want to make lasting lifestyle changes. In this post, I look at the steps you might want to take if you're ready to get into better money habits.
Step 1. Know yourself
Making new money habits starts with awareness. This goes deeper than just knowing you spend too much, or knowing that you need to make changes. It's about properly understanding where, when and why you spend.
The first step is looking at where your money goes everyday. You could keep all your receipts and update a spreadsheet, but an easier and less boring way, is to start using Bó for your everyday spending (since you have the most immediate control over that part of your money). Bó automatically logs everything you buy by retailer, location and category so you can see at a glance what you're spending on.
Just by logging into your Bó app and having a look at your account everyday can help you become more aware of what you're doing with your money/and if you make checking your account part of your daily routine, you'll soon start to become much more familiar with where your money is going and when, which will build your awareness.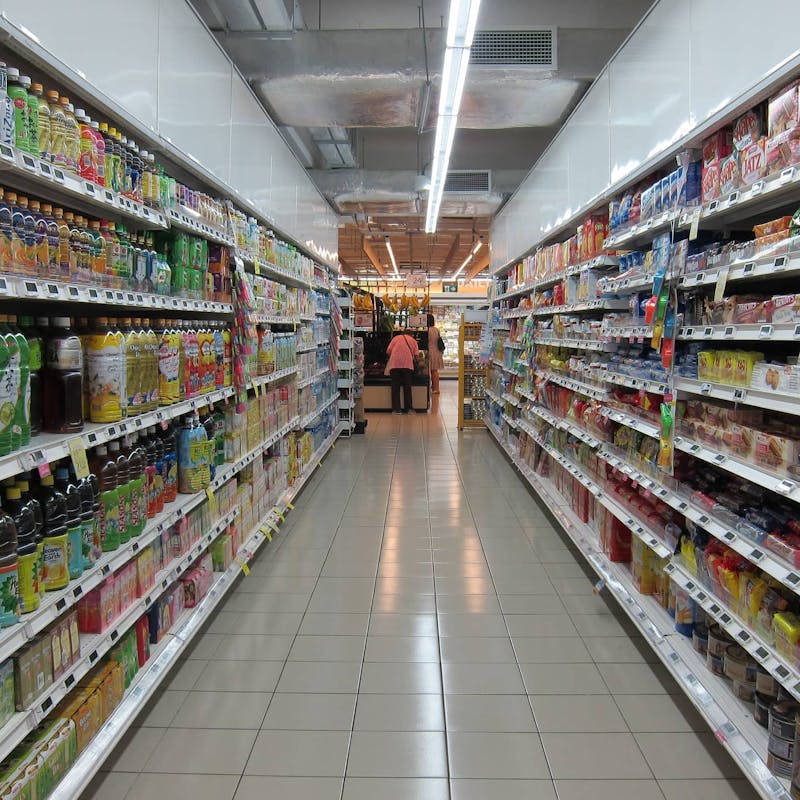 Did you know that on average, people in the UK who grocery shop every three days spend 58% more than those who shop once a week?
Step 2. Know what matters to you
By being honest about why you spend on certain things and thinking about the value you place on them, you can plan where you want to make changes. There are often things you spend on all the time that you don't really value or notice that you're spending on, as well as things that genuinely make you happy and add to your quality of life.
Start to pay attention to which things fall into which category and it'll smooth the way for figuring out where you could do things differently and where you're willing to make changes.
The penny drop moment for me, was realising how much I spent on small grocery shopping top-ups and going into more expensive smaller stores for bits and pieces during the week. Now I am back to writing a shopping list, getting everything I need on a weekly shop at the supermarket and spending less as a result. Did you know that on average, people in the UK who grocery shop every three days spend 58% more than those who shop once a week? The other happy outcome for me, is that I am also eating healthier too as a result.
Step 3. Set a goal
Once you're aware what you're buying and how much you're spending and you have an awareness of what things you really get a kick out of, you're ready to set a goal and achieve it.
In terms of budget, choose an amount that is around what you normally spend weekly or monthly. See how that goes and if you can stick to it you can then think about cutting back further. But avoid going wild and trying to cut your spending in half straight away as it won't be sustainable!
If you use Bó, we try to help you set a realistic budget by showing you what people in similar financial situations and locations tent to spend so you can pick an appropriate amount for your own Spending Budget. We want to help you set a budget that feels doable so that you have a greater chance of sticking to it and continuing with this new habit.
Don't worry if you really have no idea or your spending is up and down between weeks/months - the first goal you set might just have to be a voyage of discovery so you can get to a realistic amount and a better understanding of how you spend!
In terms of setting yourself a goal to help you keep going, if you began spending less day-to-day, and started keeping more money in your pocket, what would you use it for? Is there something you'd really like to treat yourself to or save up for? It could be a holiday, something for your home, a day out with the kids. Whatever it is, keep this positive happy picture in mind and know that with every little change that you make in how you spend day-to-day you're one step closer to making it a reality.