BÓ | DO MONEY BETTER
Booking Flights...Why do prices rise and fall?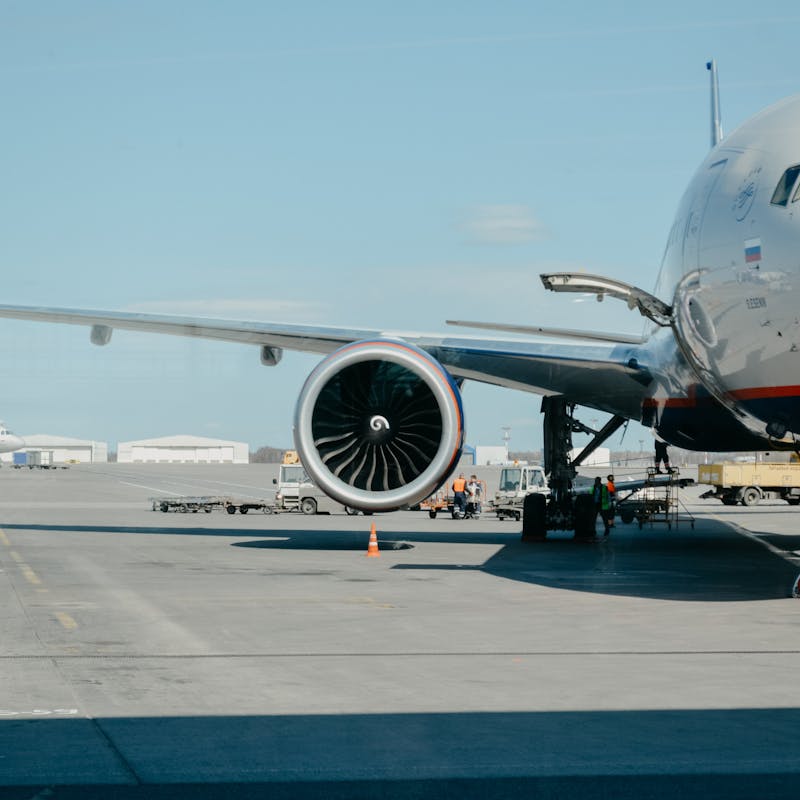 By Craig Hore, Editor | March 12th 2020
No one wants to book flight tickets then see that the price has gone down just a few days later. The frequent rises and falls in plane ticket prices can be baffling, so if you're planning a holiday and are looking to get a good deal, it's helpful to understand how the system works. 
So, why does the cost of travelling fluctuate so much, and most importantly, when do flight prices drop?
Why do flight ticket prices vary? 
If you've ever looked at a flight, thought the price seemed good, then come back a few days later to see it's gone up, it can be really infuriating. Here are the main reasons why airline ticket prices change so much:
Reacting to Bookings and Cancellations
Airlines and ticket booking websites use software that continually changes the prices of tickets based on supply and demand. If a flight seems to be getting lots of interest online, airlines and ticket agencies may decide to increase prices. On the other hand, if no one seems to be interested in buying, the airline will drop the price to try and draw people in with a deal. 
Business or pleasure
If a route is typically popular with business travellers, airlines know they will most likely book their flights not long before the day of travel – if your company is paying, you're probably not going to be bothered about getting the best deal! That means that in the weeks and months in advance, airlines will offer lower priced tickets to try and appeal to tourists in order to fill up the flight. 
Is the flight close to being booked up?
If most of the seats are sold, the airline has little incentive to drop prices for the final few seats. On the other hand, if seats aren't selling, they might offer last-minute drops to get people on board. 
Airlines and ticket booking websites use software that continually changes the prices of tickets based on supply and demand. If a flight seems to be getting lots of interest online, airlines and ticket agencies may decide to increase prices.
Do flight prices go down? 
Yes, sometimes the price of a flight drops significantly even as you get closer to the departure date. For example, Opodo's research shows that flights to Australia cost about £1,300 if you book them 3 months in advance. However, if you book them 3 weeks in advance, the average price is just under £900 – a saving of about £400!
That said, the way tickets are priced varies massively and nothing is guaranteed. In any case, for the majority of destinations, the price will keep climbing the closer you get to your travel dates. 
When do flight prices usually drop? 
By and large, the cheapest time to buy flight tickets is in January (which is when airlines often have sales) or the moment tickets are released. Most airlines put tickets on sale 6-8 months in advance – and some even sell them over a year ahead. 
That said, if you're booking closer to the departure date, it's useful to know that airlines tend to follow a pattern of price drops (bear in mind though that none of these are guaranteed!):
The 3-month drop
Airlines know that most people start thinking about booking flights 3-4 months in advance of a holiday, so they will often dip their prices about 3 months ahead to entice you into making a purchase. 
Last-minute tickets
If you're flexible about dates, times and destinations, booking last minute tickets can save you money – but it's never guaranteed that you'll get a good price or the flight you want. 
Other ways of knowing when flight prices go down
If you've got a life to lead, you probably have neither the time nor the inclination to keep on checking airline websites and price comparison sites every day. So, why not let someone else do it for you? 
Price alerts: all the flight comparison websites (Skyscanner, Kiwi, Momondo etc.) let you set price alerts for your preferred routes and dates. They'll send you daily emails letting you know if prices have dropped
Social media: If you know which airlines fly to your destination, follow them on social media and watch out for any flash sales they have. 
Specialist holiday and flight deal finders: There's a range of websites which continually seek out massive bargains on flights and holidays, including Jack's Flight Club, Holiday Pirates and Secret Flying
Know when flight prices drop for the best value
Getting a bargain is a great feeling – especially when it comes to big expenses like fights. And there are plenty of other ways to save money when you're travelling too. 
With Bó we won't charge you a penny when you withdraw cash from ATMs anywhere in the world (although the cash machine operator may charge you, so keep an eye for that). You also won't need to worry about shopping around for the best exchange rates. Many other banks charge up to 3% in fees, but at Bó, we pass on the exchange rate that we get from Visa, directly to you. So with Bó, there are no added fees, when you spend abroad using your card. Learn more about how Bó helps you with our FAQs.